Welcome to The Firewood Man
Get logs and more delivered directly to your door...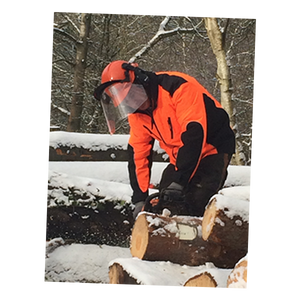 Oh so warm and cosy...
We specialise in delivering Firewood logs, Kindling, food Smoking & Cooking wood direct to your door in North Hampshire. To order simply browse the items in our shop and select the delivery you require. Alternatively why not visit and collect from our SHOP in Hook open every Saturday from: 9am - 5pm (October - March ONLY). 
At The Firewood Man we believe that a log fire is about much more than just keeping warm. Wood burning stoves and open fires are a green alternative to heating your home – and not only are they carbon neutral, they're also cheaper than other fuels. And of course there's something oh so warm and cosy about lighting a fire – and if snuggling up by the fire follows an energetic walk with plenty of splashing in puddles then so much the better!
The Firewood Man has been proudly sponsored by: SEEDA, DEFRA, THE EUROPEAN AGRICULTURAL FUND FOR RURAL DEVELOPMENT, LEADER & SOLUTIONS FOR BUSINESS.
Why not collect your logs from us?
Our store in Hook is open Saturdays from 9:00am - 5:00pm (October - March ONLY)
Free Delivery
Please note deliveries are only available in the following North Hampshire areas
(*Weather Permitting):
Monday:
Hook / Newnham / Rotherwick / Odiham
Tuesday:
Basingstoke / Old Basing
Wednesday:
Fleet / Hartley Wintney / Church Crookham / Crondall
Visit Us
Why not visit and collect from our shop in Hook?
Saturday:
9:00am - 5:00pm
(October - March)
Magnolia House
Old School Road
Hook
Hampshire
RG27 9NJ
Contact Us
Please don't hesitate to give us a call,
or drop us an email:
The Firewood Man has been proudly sponsored by
Ready to burn
The Firewood Man has been certified as a 'Ready To Burn' supplier.
Firewood labelled as Ready to Burn has a moisture content of 20% or less. Ready to Burn logs and briquettes burn more efficiently than unseasoned, green wood and reduce environmental impact.
Ready to Burn wood is not only better for your appliance and chimney but will also reduce maintenance and fuel costs.
Air quality and wood fuel has become a hot topic and stove owners are being asked to think about the impact of burning poor quality firewood has on the environment. A stove is only as good as the wood it burns and so the Ready to Burn stamp of approval will reassure those who purchase firewood/briquettes with its logo that they are dry enough and immediately ready to burn.